English
Features of the School
本校の特色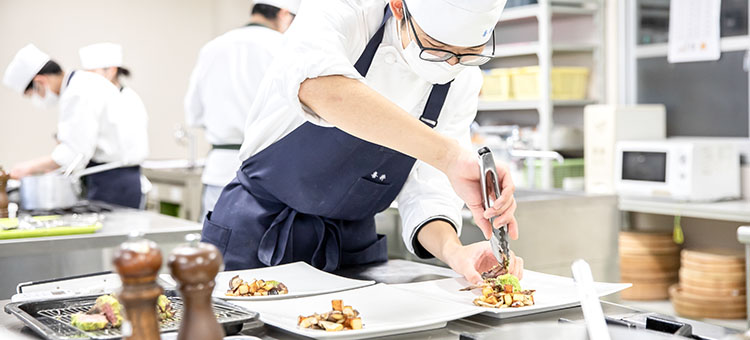 1. Acquire solid skills and improve your skills
During the two years of study, students will prepare more than 1,500 items. We provide opportunities for students to acquire cooking skills in a wide range of genres and practice to improve their skills.
At our school, students will learn and actually cook a lot of dishes. Students get practical experience making about 500 dishes, and more than 1,500 items during their two years of school.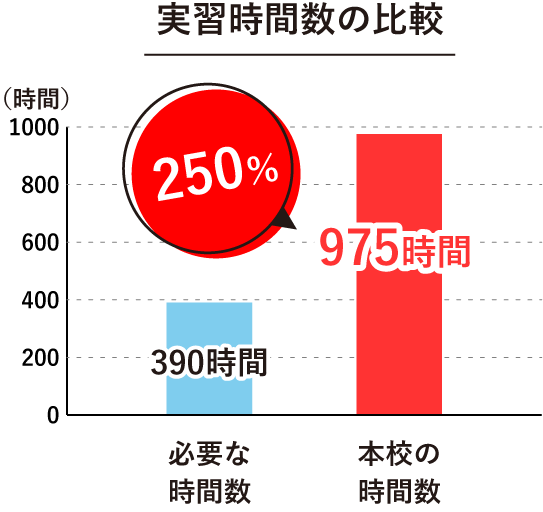 The number of hours of practical training required to obtain a national cooking license is 390 hours, but at our school, students receive more than 2.5 times this number of hours to learn and improve their cooking skills in a more practical manner.
Acquire a wide variety of cuisine that is not limited to Japanese, Western, and Chinese
Students will learn the basics of Japanese, Western, and Chinese cooking, as well as the cuisines of various Asian countries such as Korea, Vietnam, Mexico, and Hawaii.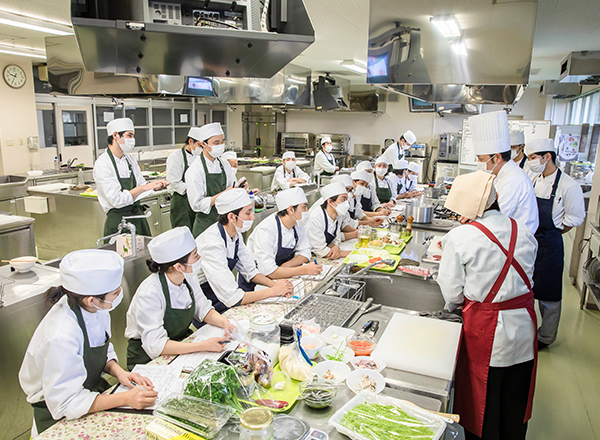 In Western Cuisine, students learn techniques and flavors from chefs and master chefs who have trained in Italy and France. Students will be challenged to make handmade pasta and pizza, use rare ingredients, and learn practical skills that will change their image of Western cuisine.
In Chinese cooking, students will try their hand at a wide range of dishes, from popular dishes such as shrimp chili and tofu to dishes using high-end ingredients such as shark's fin. Students learn how to use a single large Chinese knife to prepare a variety of dishes, and the depth of Chinese cuisine, which can be transformed into a variety of dishes depending on the heat level.
Using premium materials
In the hands-on training, students will also work with prime ingredients such as lamb, lobster, and shark's fin, which are usually hard to come by.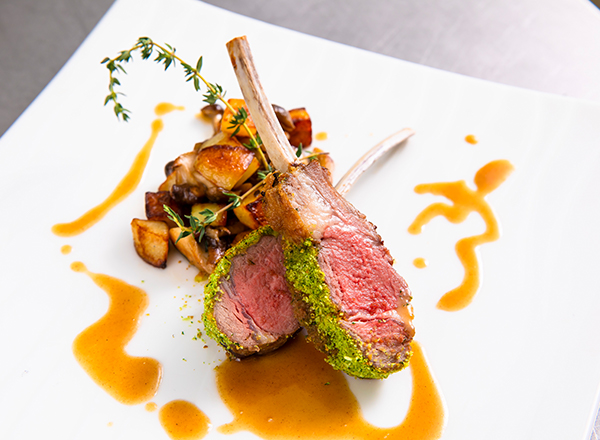 Experience making fermented and preserved foods
Students will acquire both knowledge and hands-on experience in making fermented foods such as miso and vinegar, as well as jam, pickles, and other preserved foods.
---
2. Confectionery and Baking
Fully equipped with a full-scale confectionery training room. We provide more than 100 hours of practical training in the field of confectionery hygiene, which goes beyond the boundaries of the culinary arts. We train cooks who also have knowledge of confectionery and bread making.
Be a chef on-par with a pastry chef!
Using facilities comparable to those at confectionery hygiene schools, students learn the theory and techniques of western confectionery at different levels of preparation, including cookies, pound cakes, sponge cakes, and decorated cakes. Students also try their hand at sugar decorating, a traditional English confectionery.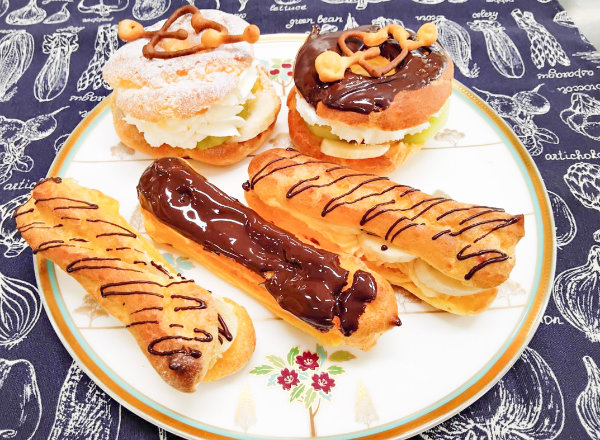 Try your hand at making Japanese sweets!
There are various types of wagashi, such as skewered dumplings, buns, and nerikiri. Wagashi made by artisans may look simple and easy at first glance, but they are actually very intricate and delicate works of art. At our school, you can learn the techniques of making wagashi directly from the artisans who make them.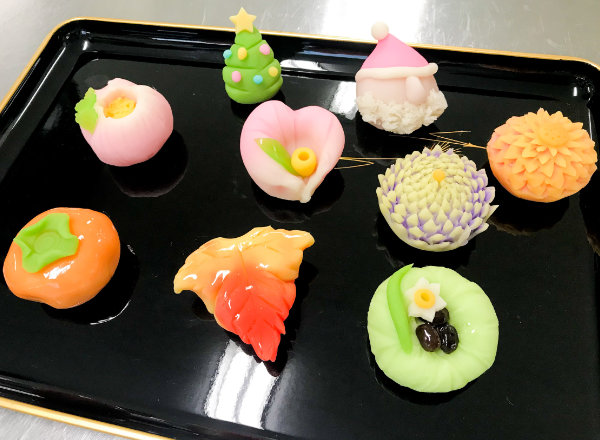 In addition to making wagashi, students will deepen their knowledge of Japan's ancient food culture through the tea ceremony. They will also learn how to make and drink matcha (powdered green tea) and how to eat wagashi (Japanese confectionery).
Not only do students bake bread, but they also learn the theory and knowledge of it!
In the practical training, the entire process is done by hand, from kneading the dough by hand to baking. And not just making bread, students learn professional +α skills and knowledge such as the function of flour and knowledge about yeast.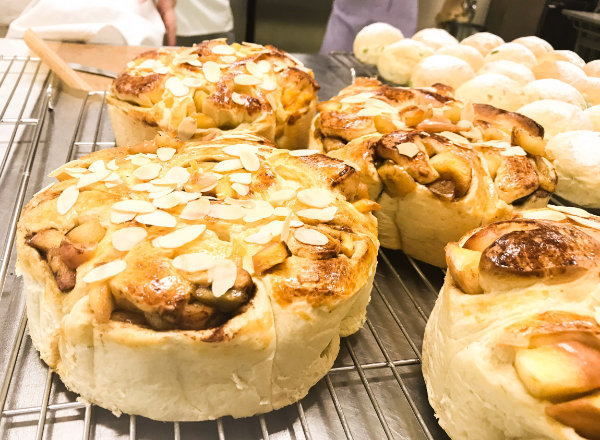 ---
3. A Wide Variety of Qualifications
Students can acquire a number of certifications to broaden their cooking skills, such as "Nursing Care Dietitian" and "Color Proficiency Test Level 3.
Numerous certifications that can be obtained before graduation
| Name of Qualification | Details |
| --- | --- |
| Chef's License | The school is a two-year culinary arts training facility approved and designated by the Minister of Health, Labor and Welfare. Students can learn the knowledge and skills necessary to become a chef and obtain a chef's license upon graduation. |
| Nursing Care Dietitian Level 3 | Nursing-care dietitians are nursing-care food professionals who can provide delicious and easy-to-eat meals to those who require nursing care. In lectures, students learn basic medical knowledge, nutrition, food science, and food hygiene, etc. In cooking practice, they learn cooking techniques suitable for people who need nursing care, from daily meals to nursing care meals and pathological meals. |
| Specialty Culinary Technician Technical Evaluation Qualifications for Written Examination | Specialty Chef is a professional certification for veteran chefs who have specialized in six areas of cuisine: Western, Japanese, Chinese, Sushi, Noodles, and School Catering. The written and practical examinations are required 7 to 10 years after obtaining a chef's license, but students may take the written exam while still in school. |
| Color Proficiency Test Level 3 | This certification is designed to help students acquire knowledge of color, including the properties and characteristics of color, and its effects on the culinary industry. |
| Wrapping Coordinator | This certification is awarded by the All Japan Giftware Association to those who have mastered the art of gift wrapping and acquired exceptional wrapping skills and knowledge to make gifts look better. |
| Cafe Creator | Students will acquire the skills necessary to open a café-and-foods store and the knowledge to manage the store. Students who successfully complete the targeted lectures offered at the school (and pass the final exam) will be qualified to become a café creator. |
| Service Hospitality Certification Level 3 and 2 | This certification is designed to certify the professional knowledge and communication skills required for customer service, and includes an examination of one's attitude toward service work, understanding of interpersonal psychology, skills in dealing with customers, and attitude and behavior. |
| Food Technical Management Coordinator | Registered with the National Association of Culinary Institutes, this certification indicates a specialist who can handle a wide range of food-related tasks, such as food coordination and food preparation management. |
---
4. Student restaurant Mélange
A one-of-a-kind student restaurant produced by our second-year student chefs!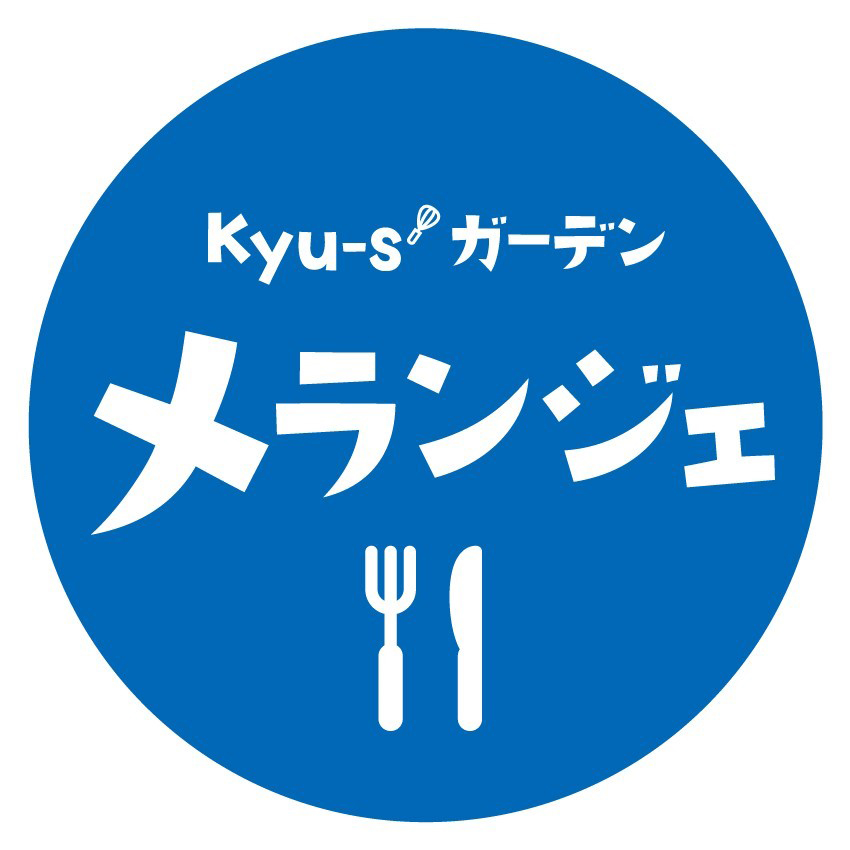 Since 2017, we have been operating a student restaurant, Mélange, as part of our food service training program.
We do not want the culinary professionals that join our school to be limited to just cooking. By incorporating practical training in restaurant operation, students practice menu planning, ordering ingredients, food preparation, and serving food to cultivate a comprehensive sense of professionalism.
The restaurant is open approximately seven days a year, and is completely by reservation only. The number of customers has been increasing every year, and the restaurant has been well received for its affordable and authentic cuisine.
---
5. Full Support
Personalized guidance and career support
Our school has a capacity of 40 students. We believe this is the maximum number of students that we can give attention and care to each and every one of them. We strive to ensure that every student will spend two fulfilling years as the main character and protagonist of the school.
Caring teachers
Leading local chefs and teachers work closely with students and continue to provide generous guidance and encouragement throughout our program. We believe that the close relationship between teachers and students and the caring nature of the school is proven by the fact that many of our students continue to visit us after graduation. Our chefs and head chefs, who are active in the local community, personally teach students the dishes they serve in their restaurants and stores.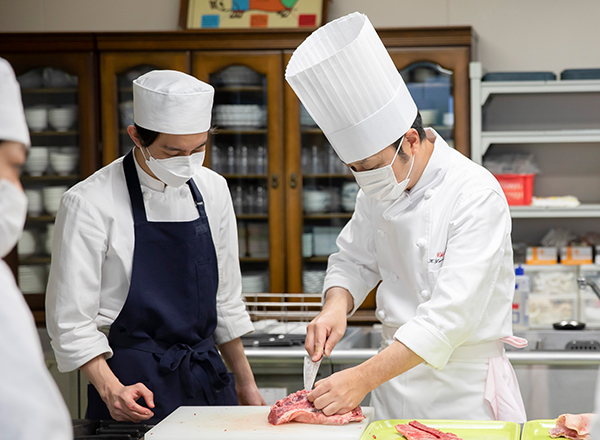 Backing up your hard work
The practice room is open after school for students to practice practical tests, sharpen knives, and improve their skills. Of course, you can also learn what you don't know directly from the teacher.
100% employment rate
Our school has achieved a 100% employment rate for our graduates. We support our students' future by placing them in their desired job, finding job offers, teaching how to write a resume, and by providing interview practice.
---
---
---
インスタグラムでも学校生活の様子をアップしています!
---