English
School Information
学校の基本情報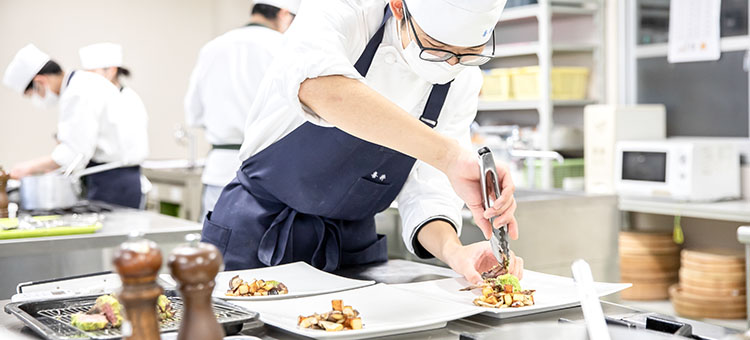 Greetings from the Principal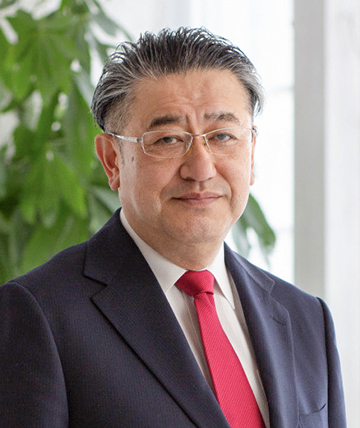 Our students aim to become chefs who deliver happiness through food.
Students who enroll in our school have a variety of aspirations: they want to study many types of cuisine, including Japanese, Western, and Chinese; they want to value local ingredients; they want to make people around them smile with their cooking; they want to cook healthy and wholesome food; they want to reduce food loss; they want to study confectionery; they want to cook nursing food; they want to obtain wrapping coordinator and cafe creator qualifications; they want to study table manners; they want to open their own restaurant; they want to spread Japanese food overseas, and so on.
Our school values and nurtures your thoughts and feelings. In order to develop your skills as a chef, we offer lectures and practical training by well-known instructors, with a well-developed curriculum and facilities and equipment that are among the best in the prefecture. This leads to the "confidence and pride" of each and every student who attends our school.
---
Grand Design of the School
AP:Admission Policy (Desired student profile)
People who are passionate about learning and have an eye on their future.
CP: Curriculum Policy (Educational activities to be developed)
Educational activities in line with the basic stance of Kyushu Bunka Gakuen, which is rooted in the spirit of the school's founding.
DP: Diploma Policy (Image of the student we want to foster)
Caring people who cultivate advanced knowledge and skills, respond flexibly to the changes of the times, and contribute to society.
---
---
---
インスタグラムでも学校生活の様子をアップしています!
---