English
International Students Q&A
留学生の質問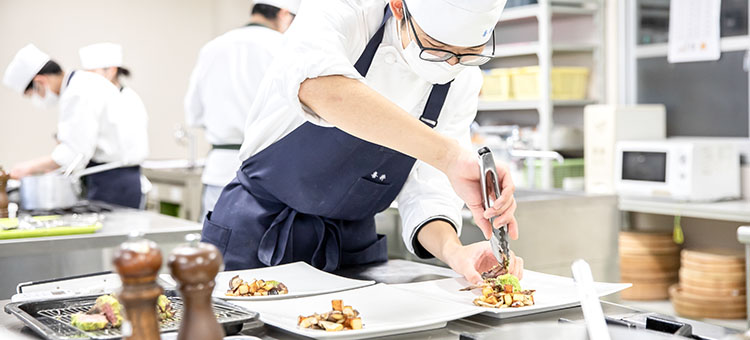 Q1

What is the status of your international student intake?

A1

In the past 5 years, we have accepted students from Vietnam and Korea: in 2018 two students, 2019 one student, 2020: four students, 2021: three students, and 2022: one student.

Q2

What is the employment situation of international students?

A2

Pass the specific skills test (Food Service and Food and Beverage Manufacturing Specific Skills Test No. 1) while still in school or immediately after graduation and you can be employed by food service companies in Yamanashi, Saga, Nagasaki and other prefectures.

Q3

Is there any support for international students during their studies?

A3

One class per week is offered for international students to prepare them for the Japanese Language Proficiency Test.
Homeroom teachers for each grade provide counseling for international students on daily life, employment, etc.
Individual counseling is provided on procedures for taking the Japanese Language Proficiency Test and job hunting guidance.
For those who need, we can introduce apartments and part-time jobs.
---
---
---
インスタグラムでも学校生活の様子をアップしています!
---